Hey HealthNuts, welcome back to my channel. I am so excited about today's video because I am sharing another round of 10-Minute Dinners. I know you guys loved the last one so much, so I wanted to do it again. Now, today's video is extra special because I have a guest with me today. Well, across the globe she is coming from Ohio and her name is Micah, she's from the YouTubes as well.
And she is a mommy of four with another baby on the way. She does it all, guys, her channel is all about clean with me, organization tips, money-saving hacks, her channel is just so inspirational. And it gives Matt and me some inspiration for when we have our own family that hopefully, we can still do it all.
So Micah is gonna be sharing her own 10-Minute Dinners, so you guys can watch that after this video. Go send her some love, I know you guys are gonna love her.
So for my three dinners, we are making a creamy coconut mushroom chicken. Next up, we have a three-bean turkey chili. And then, last but not least, a stir-fried cauliflower rice recipe. I know you guys are gonna love them. All three recipes will be linked on the blog down below in the infobox for your guys to check out.
And so without further ado, let's hop right in. Dinner number one is my Creamy Coconut Mushroom Chicken. In a large, non-stick skillet, you're gonna first heat up some avocado oil. Next, add some chicken strips to one side of the pan. And then on the other side of the pan, you're gonna add in some sliced Cremini mushrooms.
While that's cooking I'm going to go ahead and sprinkle on my seasonings. I have some garlic powder, some turmeric powder, and dried chili flakes.
And of course, season with some salt and pepper. Cook the chicken for a few minutes, flipping halfway through while just kind of stirring around the mushrooms to get everything cooked evenly. Next, I'm adding in some full-fat coconut milk and a good helping of some fresh baby spinach.
Stir and cover and cook for another few minutes until everything kind of just melts together and the chicken is fully cooked. I also like to uncover the pot with the heat off and just let it sit for a couple of minutes to really thicken up.
Plate this with some Basmati rice and sprinkle some fresh cilantro on top and you have yourself a gourmet dinner ready in 10 minutes. I love the way that the turmeric really gives the sauce that golden hue. Dinner number two we have my 3 Bean Turkey Chili.
In a large non-stick skillet you're gonna heat up some avocado oil. Now the trick is to cook everything on high when we're trying to cook in a short period of time. I'm then gonna add in my ground turkey, chopped garlic, and my seasonings. I have chili powder, ground cumin, smoked paprika, and cayenne. All the spices you need for the perfect chili.
Season with some sea salt and black pepper. Break up the meat with a spatula and then cover to help speed up the cooking process. Next, I'm adding in crushed tomatoes, refried pinto beans, and of course, our beans. I have black beans and kidney beans. Give it a good stir and then cover to let it finish cooking.
Once the chili is done cooking you can go ahead and plate it. I love to add a dollop of yogurt on top with some freshly chopped green onion.
And if you like the crunch, you can even serve it with some corn chips on the side. There you have it, a three-bean chili that tastes like it was cooking in the slow cooker all day. Last but not least, and maybe my favorite out of the three, we have my Shrimp Fried Cauliflower Rice.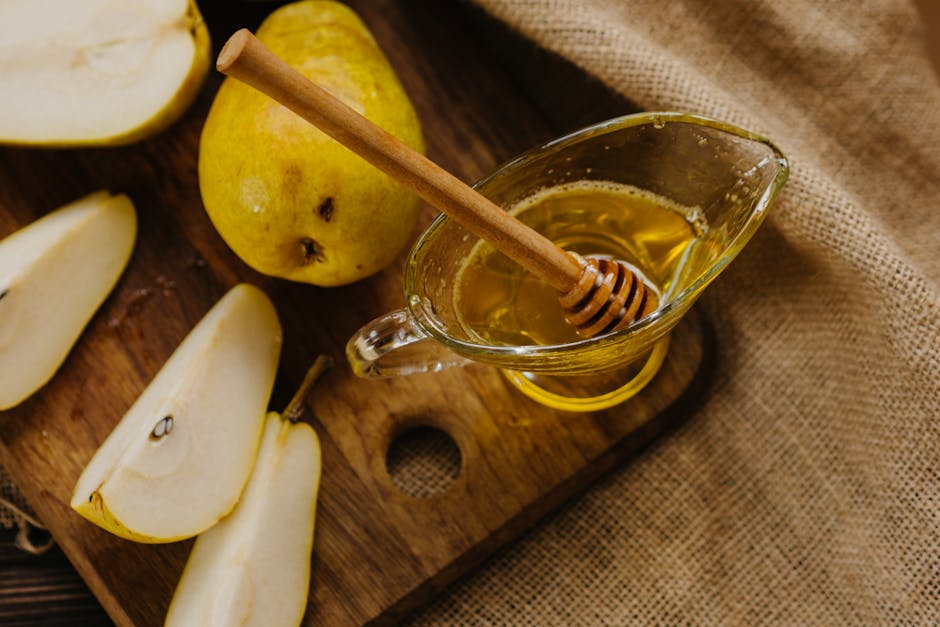 In a large non-stick skillet you're gonna heat up some toasted sesame oil. This is like my secret sauce when it comes to Asain-inspired dishes. Next, I'm adding in some chopped onion, minced garlic, and ginger, and just let that saute for a few seconds. Next, I'm adding in some large, raw shrimp that are peeled with the tails removed. Add in your spices.
For this one, I have Chinese five-spice and dried chili flakes. Then season with sea salt and black pepper. Stir and saute the shrimp until mostly cooked. Next, I'm adding in my cauliflower rice. This is just cauliflower that I've grated using my food processor.
You can also use a box grater. Or, even buy it pre-grated at the grocery store. Adding in some mixed frozen vegetables, just makes things way easier because there's less chopping you have to do. For my liquids, I'm adding in some low-sodium tamari, and filtered water just to help give some moisture and help everything fry up. For the final step, I'm just gonna make a well in the center of the pot.
Crack in two eggs. Optional, you can season with a little bit of salt and pepper, and then you're gonna just scramble that all up. Now, you wanna scramble it and let it cook for a couple of seconds before incorporating it through the rest of the stir fry.
Once the egg is cooked, you are ready to plate this. This is delicious.
You can just put some sliced green onions on top. And enjoy it with some chopsticks if you wanna get extra fancy, but this is honestly so delicious, and nobody will believe you made it in 10 minutes. So there you have it Health Nuts, three, 10-Minute Dinner meals that you can make for a quick weeknight dinner. They also happen to all be in one pot, which makes it that much easier for cleanup afterward.
Fun fact, I actually premiered all three of these recipes live on TV on Your Morning.
I will link that below if you guys wanna check it out. And don't forget to check out Micah's video. I will have that also linked down below, check out her three, 10-Minute Dinners. I know you guys are gonna love her and her channel, be sure to send her some avocado emojis so she knows you guys are from the HealthNut fam. Thank you so much for watching, and thanks Micah for collaborating with me.
This was so much fun. Be sure to subscribe to this channel. Hit that red subscribe button down below, and you guys can see the three videos I post every single week. Mondays, Wednesdays, and Fridays. Lots of videos every single week here on the HealthNut YouTube channel.
Thank you so much guys for watching, and I will see you guys in the next one. Bye! (upbeat music).